Meet the Director of Client Relations
---
Dealing with legal issues is an extremely stressful experience. Many servicemembers feel ostracized from their unit, abandoned by their command, or afraid that venting could be used against them in their case. Every military criminal defense law firm has attorneys to assist you with your case. But Kral Military Defense goes a step further to make sure your needs are met by having a Director of Client Relations as part of our team. We'd like to introduce Danielle, our Director of Client Relations!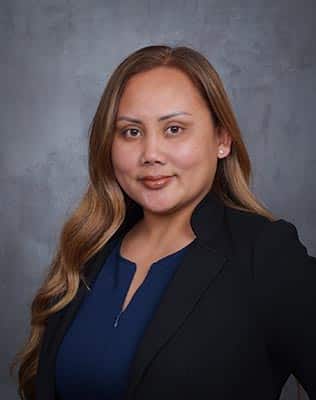 As the Director of Client Relations at Kral Military Defense, I play a crucial role in managing and maintaining positive relationships with the firm's clients. My responsibilities are primarily focused on ensuring client satisfaction, addressing client needs, and enhancing the overall client experience.
Once you retain our firm, I will review your case and contact you to schedule an introduction. You will be given my direct line, so you are able to text or call directly with updates, questions, or emergencies. During this introduction, we will also discuss your personal well-being and your preferred methods and frequency of communication.
Some firms advertise something along the lines of "when you call, you get the attorney directly." But what happens when your attorney is in court, in a hearing, at an appointment, or with another client?
The military justice system often requires quick responses to matters, for example, 2 duty days to respond to a notification of discharge, or notification of NJP less than 24 hours before Mast. We believe it is important that clients have someone to reach out to who can respond quickly. Clients facing a deadline should not be forced to leave a voicemail and wait until the end of a court day for someone to listen to it.
I respond to urgent matters, particularly when your attorney is in trial or a hearing, and facilitate communication between you and your attorney. I am also specifically designated to ensure that you receive consistent, responsive, and genuine care.
I am not only familiar with your case, but I also have years of personal experience serving in the military. I retired from the military in 2021 after 20 years of active duty service, and I worked in the military justice system for most of my career. So your call or text is not simply being forwarded by a receptionist or call answering service. When you contact me, you get someone on the other end of the line who knows the military processes, as well as the frustration, stress, and unique culture of the military.
I can resolve the issue, or I can communicate directly with the attorney to provide resolution if needed. At Kral Military Defense, we have a system in place to make sure nobody falls through the cracks. Our lines of communication are streamlined, quick, and effective.
I can also be a source of support if the stress or isolation of the legal process becomes overwhelming. I am certainly not a mental health care provider or counselor, but I am familiar with the mental health resources available to military members. If you are having difficulty with your mental health, stress, or stigma in the workplace, I will listen and recommend next steps to get help to ensure you are well.
Also, your communications with an attorney are confidential and cannot be disclosed without your permission. This same confidentiality extends to communications you and I have. So if there are things about your case or situation you are embarrassed to talk about or want to remain private, I am a person you can talk to with confidentiality.
I will stay involved in your case until it is resolved. You, your attorney, and I will work as a team on your case to make sure you have what you need from us, and we have what we need from you. My daily schedule varies, but I typically handle the following:
Make calls to clients
Review cases and see if there's any updates I need to follow up on
Coordinate case preparation with attorneys, such as witness interviews
Assign necessary tasks to the client and make sure tasks are getting done
Review any changes in military law or service specific updates that can impact clients
I can't give legal advice, but I can educate you on processes and preparation for your case. I will review your case and we will develop a plan together with you to show a path to improved behavior, introspection, and self-improvement. I care about why you joined the military, what you hope to accomplish with your case, what you are doing to get to that goal, and what obstacles could be stopping you from attaining it. I am focused on the whole-person concept because I not only want you to protect your career, but I want you to be a happy, successful, and resilient person.
We know this can be a long and arduous process. Often clients feel as if they are ostracized by their commands. At Kral Military Defense, you don't just get an attorney – you get a support team!